Scroll down the page for a longer video
TOPMED assists organizations involved in health, adaptation, rehabilitation and mobility. We develop, personalize, optimize and validate devices, equipment and technologies for vulnerable and athletic populations.
TOPMED enjoys the status of a College Centre for Technology Transfer (CCTT) in orthotics, prosthetics and medical equipment. The Centre aims to become the expert leader in personalized health by focusing on the particulars of physical differences, loss of autonomy, and the morphology and functionality of customized aids.
Thanks to its unique expertise, TOPMED is a leader in personalized health innovation and a key player in technological development. TOPMED is proud to support organizations involved in the field of life sciences.
In its activities, the Centre adheres to the following organizational values:
Image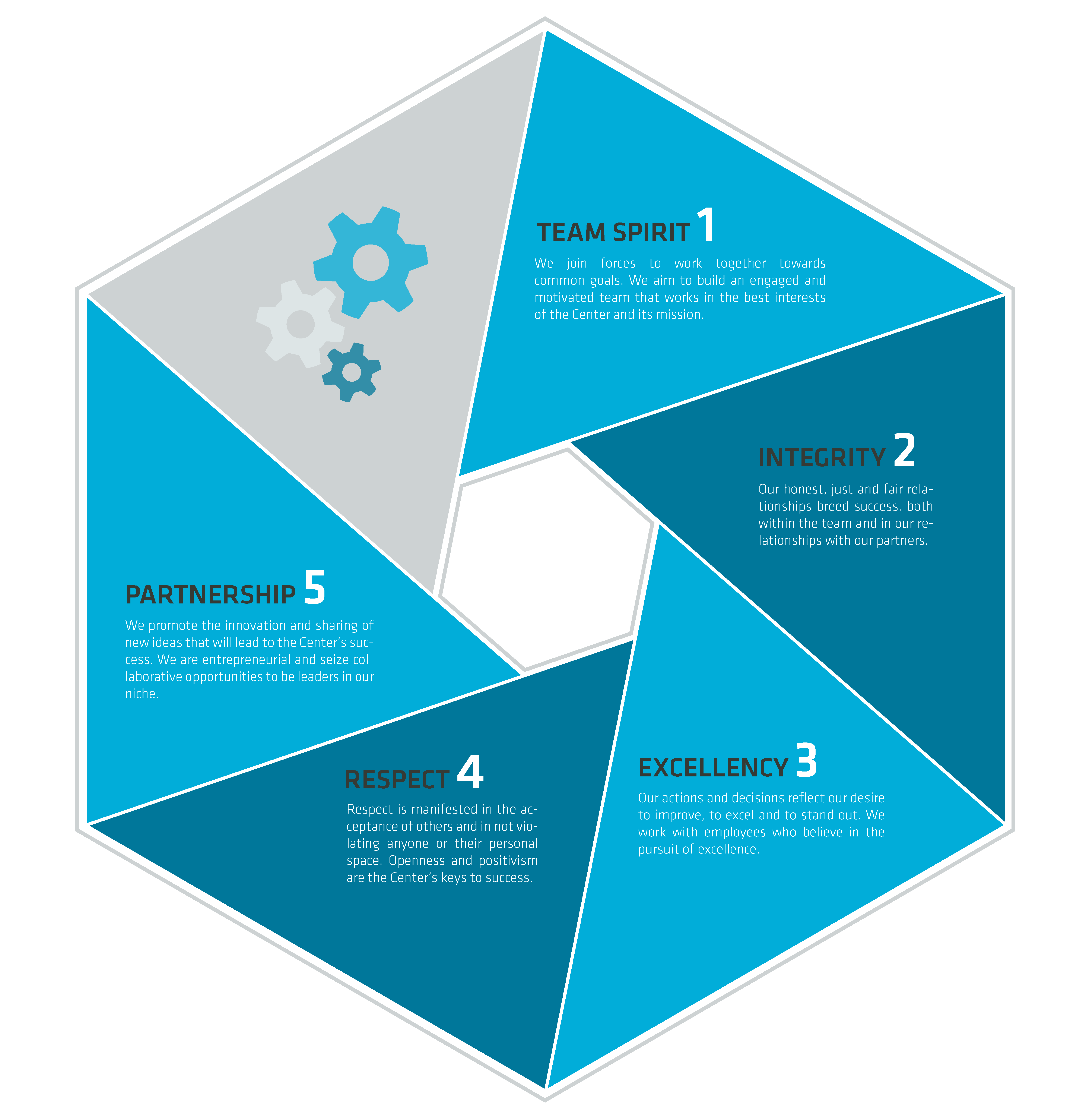 TOPMED participates in various health projects with:
Orthotic and prosthetic laboratories

Medical equipment industry

Dental sector

Rehabilitation centres

Businesses in connected health (telerehabilitation, remote monitoring, biosensors)

Occupational health and safety companies (ergonomics)

Paramedical equipment industry

Sports industry

Businesses involved in m

anufacturing and distribution of residential products

Retirement residences

Federations and associations
Our 88 projects are thus divided: 29 in research and development; 27 in technical support; 17 drafts; 15 in internal expertise.
TOPMED detains a Class 1 Medical Device Establishment License (MDEL) from Health Canada. TOPMED also owns an orthotic and prosthetic laboratory permit from the Ministry of Health and Social Services. 
A Growing Multidisciplinary Team
TOPMED is made up of a diverse team: orthotics and prosthetics, mechanical engineering, biomedical engineering, biomechanics, physiotherapy, IT, computer systems, advanced materials, chemistry, industrial design, occupational therapy, kinesiology and special education. The number of our employees and trainees continues to grow.