Image

Description
This type of equipment is ideal for manufacturing customized devices with complex geometries.
Image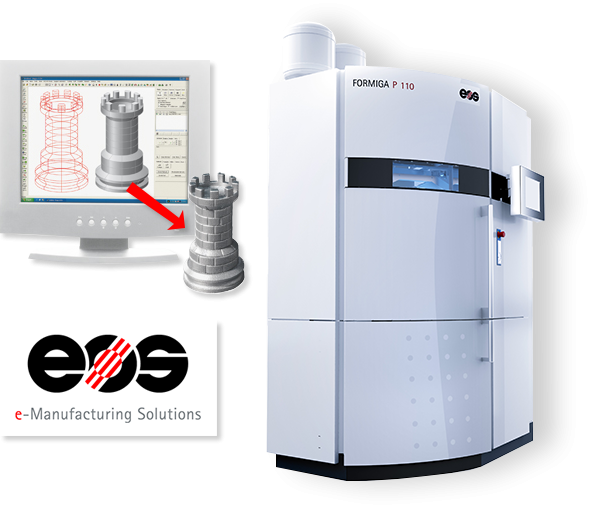 Specifications
Maximum product dimensions: 200 x 250 x 330 mm (7.9 x 9.8 x 13 in)
Technology: Selective Laser Sintering (SLS) 
Materials: Various polymers such as nylon, TPE, polyamide, alumide, and more
Advantages:
High dimensional and geometric precision

No support structures required, allowing maximal surface finish 

Capable of producing large quantities of parts in a single print
Image

Accessories
Once the printing process is finished, the manufacturing bin containing the parts is removed and installed here. A pneumatic system is activated and the parts exit through the tank's removable bottom. The parts will then be cleaned in order to obtain a smooth finish.
Image

Prototyping
This anatomical model of a human foot was made of PA12 nylon and manufactured using SLS (Selective Laser Sintering) technology.
Image

Prototyping
With no support structure required, devices like this wrist immobilization splint can be easily manufactured with our high-precision machine.
Image

Prototyping
This experimental plantar orthosis was 3D printed using flexible polymeric powder. Its lattice structure makes it light to wear and efficient in absorbing impact.
Image

Description
Using Fused Deposition Modeling (FDM) technology, the AON3D M2 3D is impressive both in terms of materials it can print and its maximum print volume. With its dual independent printheads and a high-temperature build chamber and bed, the M2 can manufacture parts using the most efficient polymers available.
Image

Specifications
Maximum product dimensions: 454 x 454 x 640 mm (18 x 18 x 25 in)
Tool heads: Dual independent tool heads allow you to design parts using multiple materials, such as soluble supports, or quickly switch between two different nozzle sizes.
Materials: Designed to print aerospace-grade thermoplastics, including PEEK, PEKK, Ultem™, carbon fiber filled variants, etc.
Image

Markforged Two
Combining Fused Deposition Modeling (FDM) technology and Markforged's unique Continuous Carbon Fiber reinforcement (CFF) technology, this machine introduces innovation into additive manufacturing. In addition to printing nylon parts with interesting mechanical properties, the Markforged MarkTwo can be used to reinforce printed parts with continuous carbon fiber, kevlar, fiberglass, or HSHT fiberglass (High-Strength High-Temperature fiberglass).
Image

Scanner – Structure Sensor
TOPMED uses the Structure Sensor scanner to create high-quality 3D models of patients for precise adaptation of orthoses and prostheses.
Image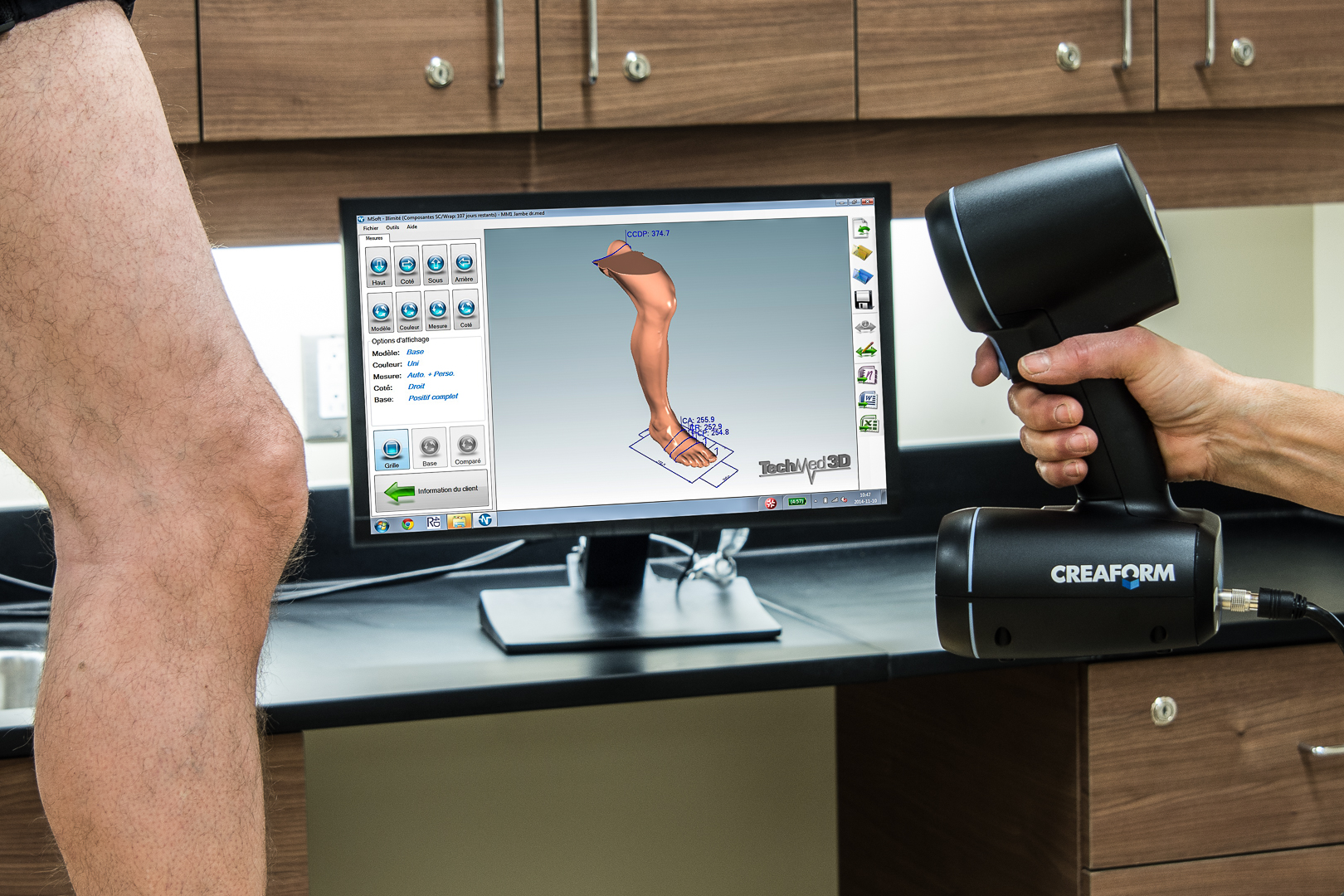 Scanner – Creaform
The Creaform Health Care Partner 3D scanner is a great device for health care and 3D body measurement applications. This scanner comes with very fast shape acquisition and high accuracy functionalities. It generates 3D data that can be used to fabricate customized and comfortable devices.
The Health Care Partner 3D scanner is a great alternative to traditional, tiresome, and messy measurement methods like plaster casts.
Image

Sensors – Integrated Analytical Platform
We are developing an integrated analytical platform for clinical orthotists. The platform is based on existing systems that are adapted and developed, and it has an integrated user interface that allows easy operation and interpretation of data. The platform consists of anatomical, postural, and biomechanical assessment tools which are used simultaneously to evaluate the efficacy of orthopedic equipment. 
Image

Pressure Sensors – Walkways
The Body Pressure Measurement System (BPMS) can help you identify high-risk pressure areas, screen pressure ulcers, and monitor the progression and treatment of wound ulceration. The BPMS ensures accurate measurement of location and magnitude of peak pressures without altering the support surface characteristics.
Image

Inertial Sensors for Motion Analysis – XSENS
Highly accurate, small and lightweight development kit with wireless 3D human motion trackers. Used in a body area network, this portable and discreet wireless system is ideal for developing customized wearable solutions.
Image

Plantar Pressure Sensors – F-Scan de Tekscan
The F-Scan system provides synchronized information on dynamic foot pressure and force for gait analysis. The system comes with high-resolution sensors for accurate data.